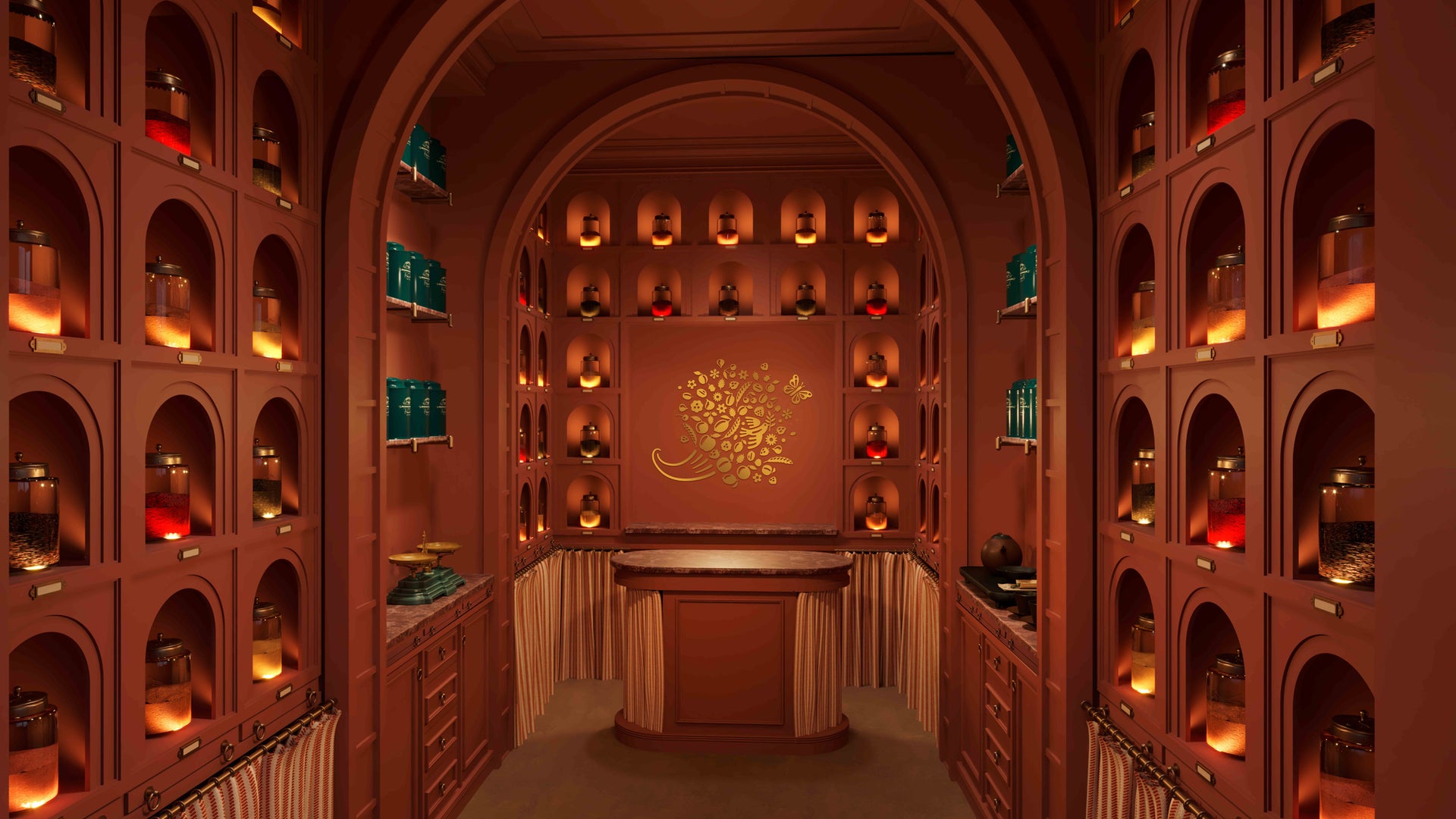 THE SHOPS OF MILAN
In the oldest heart of the city, so that the link with history remains constant, three distinct spaces tell the story of Romanengo in Milan. The confectionery shop, with our authentic assortment; the tea and spice shop, to re-propose the link between these products and our origins; La Corte, a place inspired by French tea salons that becomes a refuge where you can rediscover the slow passage of time.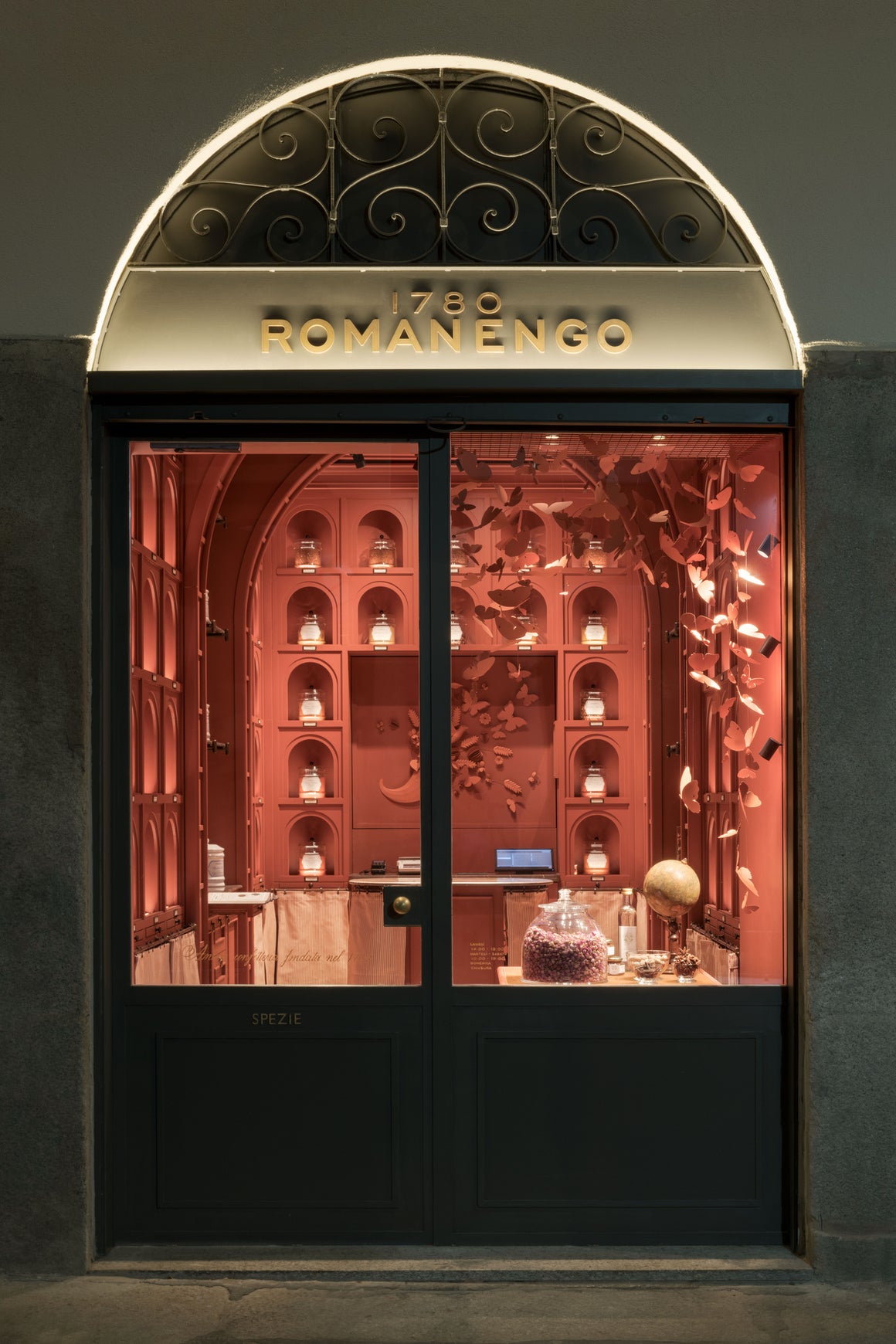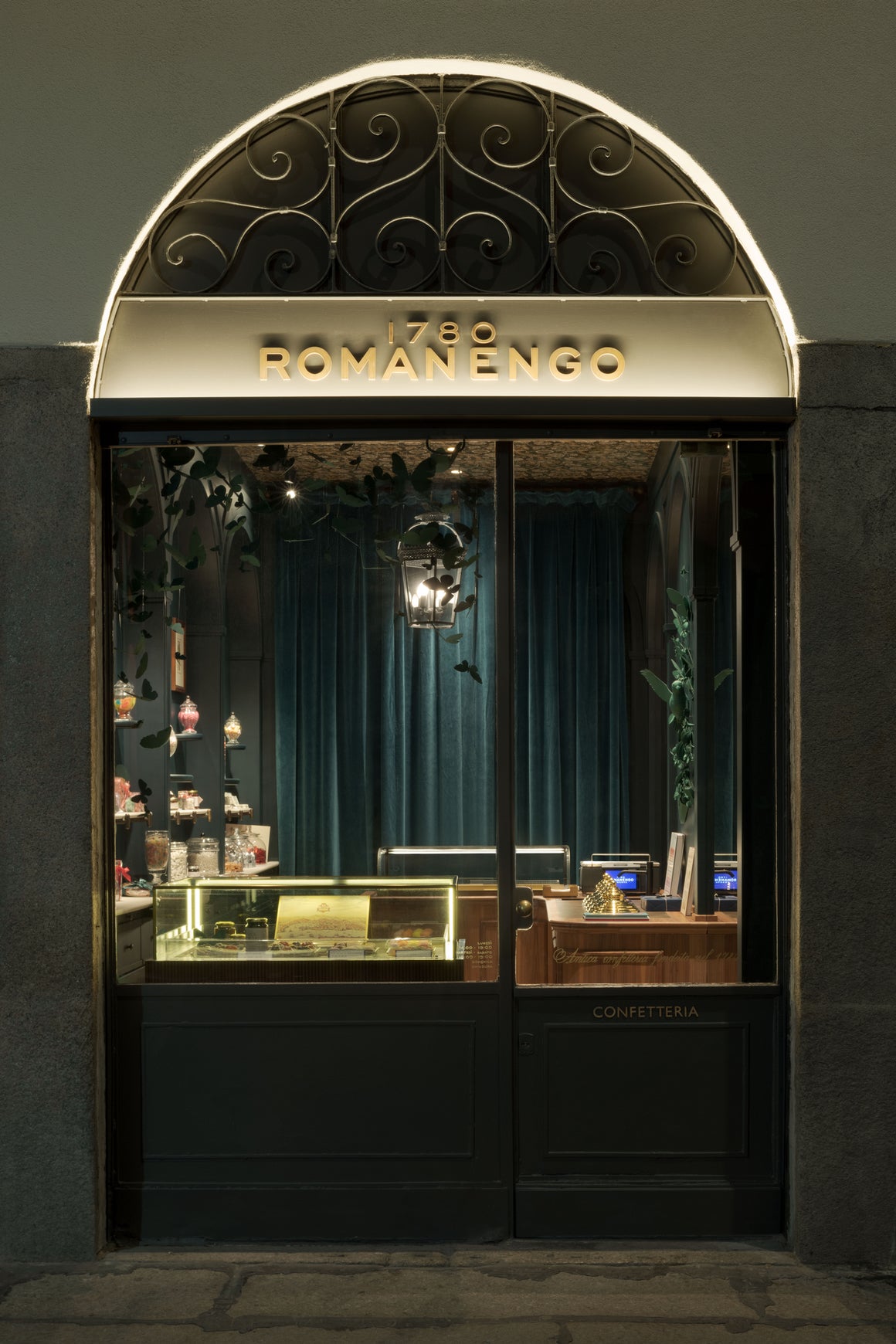 THE HISTORIC WORKSHOP OF SOZIGLIA
Founded in 1814, the Historical Workshop is a monument protected by the Superintendency of Archaeology, Fine Arts and Landscape. In 2021, the first significant restoration work since its inception was launched, with the desire to restore its original beauty to the city of Genoa and to the entire community.

You can admire furniture veneered in "Spiniero" wood (now known as West Indian Satinwood), very fine carved decorations in Rio Rosewood, precious marbles and bronze gas chandeliers. There are also a barometer and a clock of the time, expertly restored to their former use and splendour.